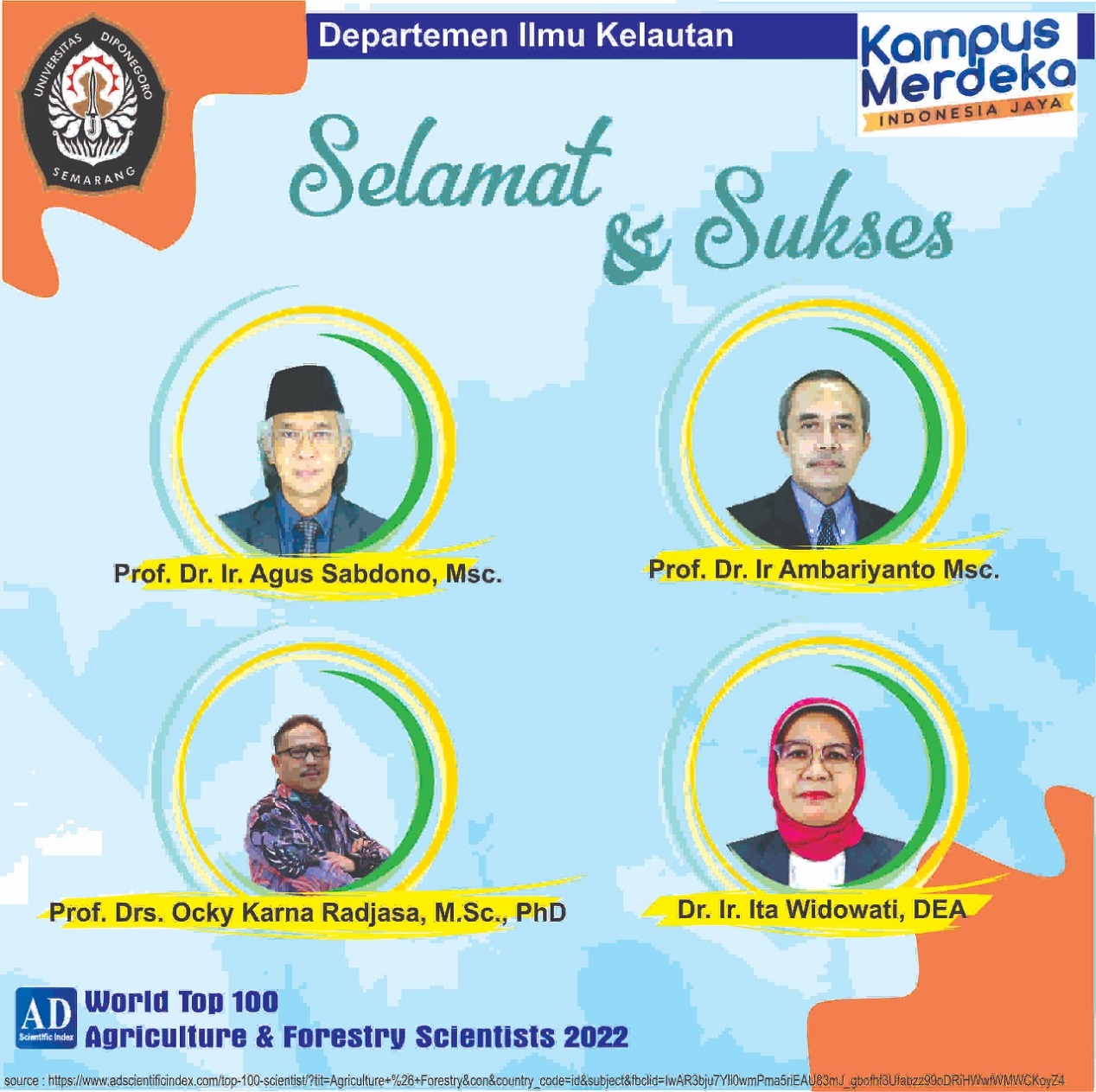 The Faculty of Fisheries and Marine Science (FFMS)
Diponegoro University wishes Congratulations and Success to the four Marine Science Lecturers who are awarded as the World Top 100 Agriculture and Forestry Scientist 2022!
Prof. Ocky Karna Radjasa, M.Sc., Ph.D in 28th place
Prof. Dr. Agus Sabdono, M.Sc in 35th place
Prof. Dr. Ambariyanto , M.Sc in 39th place
Dr. Ir. Ita Widowati, DEA in 79th place
The entire UNDIP academic community congratulates and succeeds!
This achievement proves that FFMS UNDIP is actively contributing to science for sustainable fisheries and marine resources.