FPIK, SEMARANG – For Ranny Ramadhani Yuneni, having a desire to participate in preserving the marine world was felt since he studied at Diponegoro University (UNDIP) in 2009. When she was a student of the Marine Science Study Program, Faculty of Fisheries and Marine Sciences (FPIK) UNDIP, Ranny felt that his choice was right and he really fell in love with the ocean. Therefore, after graduating, the woman who was born in Cilacap on March 20, 1991, chose to be totally active in the marine sector. Since 2013, she has chosen to work for WWF (World Wide Fund for Nature) Indonesia. "Currently I am a member of WWF Indonesia in the Marine and Fisheries Program in Indonesia, specifically coordinating Shark and Ray Conservation Specialists," said Ranny in an interview, Thursday (15/7/2021).
Ranny, who is currently completing her Masters Study Program (S2) in Postgraduate Environmental Science at Udayana University Bali, admitted that she worked on marine species issues, especially Marine Megafauna such as Sharks and Rays. Having spent more than nine years in conservation and marine activities, this alumni of SMA N 2 Tangerang admitted that her determination to enter this field was stronger after joining the Marine Diving Club (MDC) as a member of class XVII since 2010.
"After that, I explored diving in many waters inside and outside Indonesia with at least >450 logs dives with Advance OW PADI level. In starting my career, I was placed in a quite remote area in Raja Ampat Papua to educate children about the importance of loving and caring for coral reefs and sharks in the ocean," she said of his experience. For her love and consistency in caring for species in the sea, when he was 20 years old, Ranny was named a Manta Ambassador to support the periodic research of Manta Rays in the Komodo Islands, East Nusa Tenggara in 2013. Since then he has been increasingly consistent in supporting the government in managing Sharks and Rays sustainably.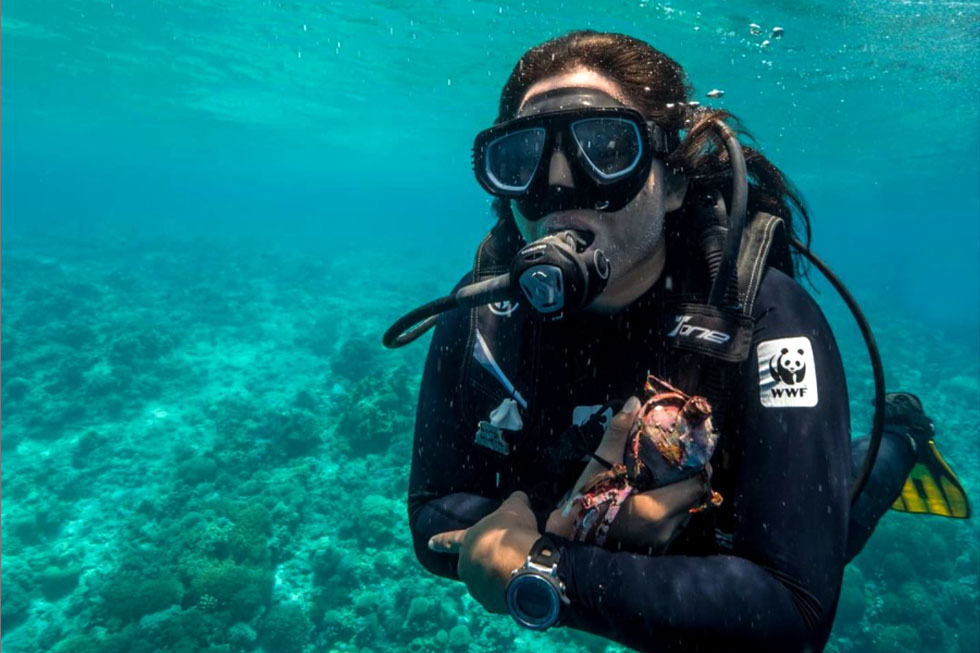 She also continues to innovate in the development of marine species bycatch mitigation technology with the aim of increasing the survival rate of these species caught by catch. In addition, she also supports several researches on the carrying capacity of diving tourism in marine protected areas and actively plays a role in the campaign to reduce shark consumption at WWF Indonesia, known as the #SOSharks Campaign.
"As an alumnus of UNDIP, I am very proud. I got a lot of marine knowledge on campus which is very helpful in the activities that I do now. For me, the meaning of success is being able to share knowledge as widely as possible and being able to play a role in "mainstreaming" marine species, especially sharks and rays in Indonesia," explained the female alumni of SMP N 1 Tangerang.
Her involvement in research or research on the marine world is now also getting more intense. In the Shark-Stingray conservation program involving more than 60 students, for example, the scope of activities has spread from the western to the eastern parts of Indonesia. No wonder her name is listed in various publications such as theses, theses and journals at 22 universities in Indonesia; also its contribution in providing marine data nationally. Ranny also continues to actively initiate the implementation of the Indonesian Shark-Stingray which will be held from 2015 to 2021. In this forum, more than 350 national and regional researches have been presented, ranging from biology-ecology, socio-economics, and conservation-management. Ranny is also active in the Threatened Species Working Group (TSWG) CTI-CFF which covers six (6) countries in the world's coral reef triangle area.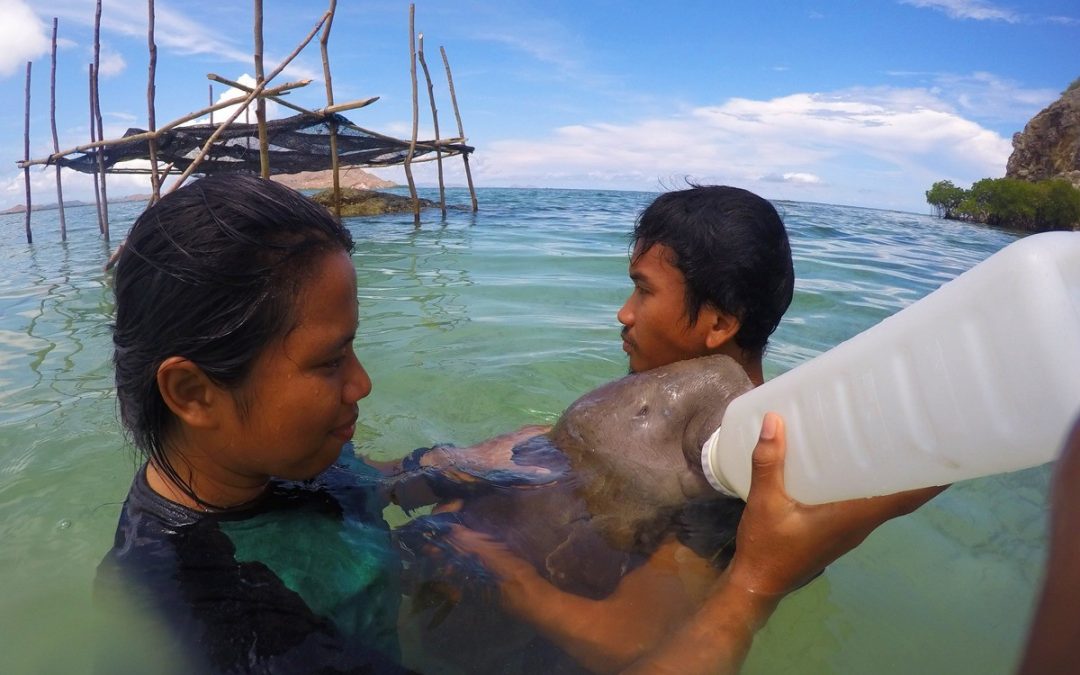 Photo: Quoted from the undip.ac.id page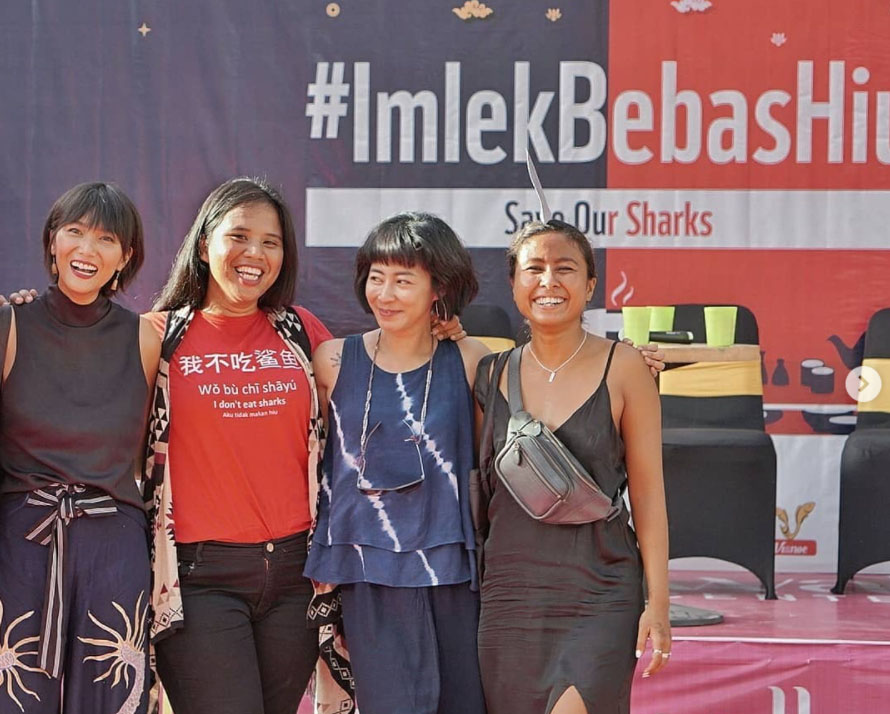 Photo: Ranny wearing a red shirt. Quoted from Riyanni Dangkaru's Instagram page "Serunya liburan di Bali, semakin banyak turis dari penjuru dunia yang memilih bersenang-senang disini. Ada yang memilih paket liburan hemat…."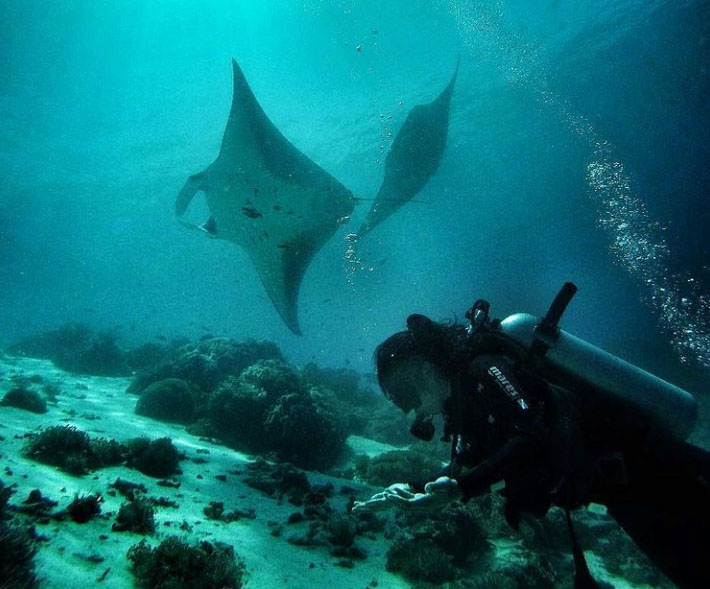 Photo: Quoted from Ranny Ramadhani's Instagram page "There is always more to thank for than to complain about 😋 But anyway, menyelam dengan Pari Manta itu selalu menjadi salah satu pengalaman yang gak pernah bosan dilakukan! …."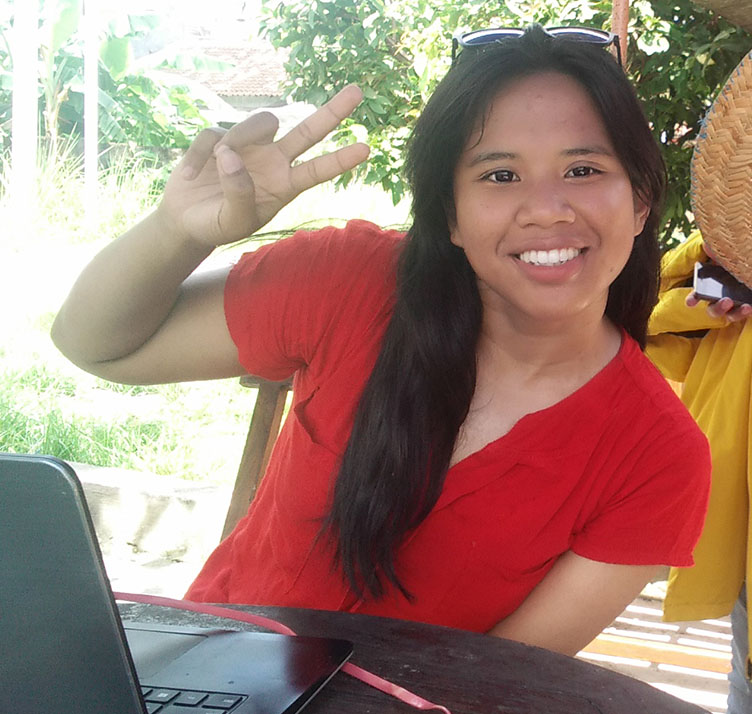 Photo: Ranny Ramadhani Yuneni, alumni of the 2009 Marine Science Study Program.
During her career, the woman who has become a member of the Shark Specialist Group (SSG) Asia (previously only Southeast Asia) International Union for Conservation of Nature (IUCN) in 2016 was recognized as Women in Conservation in DIVE Magazine United Kingdom, and from WWF- Singapore in the issue of saving species, especially the Manta Ray (manta rescue issue) and other marine species. "I am very happy, this is a great award in my career. It is not easy to get an award that was initiated from abroad," said Ranny, who has also had an internship at Species Endaged, Thretened and Protected (ETP) East Java, Maluku to Dobo – Aru Islands.
Suggestions for UNDIP students in the midst of the Covid-19 pandemic, Ranny said, so that students often open the Linkedin page, continue to expand networks/networking from all lines, be it government, academics, NGOs/NGOs, and the private sector. "In addition, don't forget that FPIK UNDIP alumni are also scattered everywhere, so asking or communicating with alumni is also very helpful for current students to provide insight. Cheer up!" she concluded. (Source: undip.ac.id | Tim Humas UNDIP)